About Jason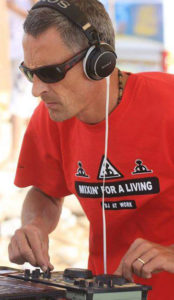 Jason Collins was born in the UK and began spinning tunes in 1986. Throughout the next 3 decades Jason would perform at numerous venues & events across the UK. In 2006 Jason relocated to Paphos on the beautiful island of Cyprus and soon became a resident DJ at various party, bar and club venues on the Cyprus west coast.
In 2015 Jason turned his attention to starting up Mobile DJ Services Cyprus, focusing and specializing in providing a Professional Dj & Disco Wedding service in Cyprus.
Jason and Mobile DJ Services are now recognized & recommended by many Hotel Chains and wedding planners & venues across the island.
If you would like more information on DJ wedding services please click here
Jason is also a experienced Radio Producer & Presenter and has produced and hosted the Lunch Box on Rock Fm Cyprus for over 7 years. In 2014 Jason's show was voted as the most popular and listened to – the first time a Lunchtime show had topped the Rock Fm ratings.
Listen to Jason's Show live here everyday from 12.00 – 15.00 (+2GMT)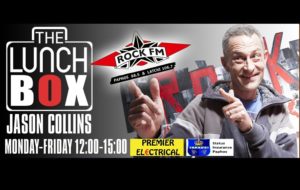 Here's Jason in action @ The Paphos Capital of Culture 2017 Sunset Beach Fest
And a Moment of Madness from a Radio Show
And as Ring MC at the First Eurosport Bigger's Better Tournament in 2010.